Tony Foster
For nearly 35 years English artist Tony Foster has worked in the World's wildernesses - mountains and canyons, rainforests and deserts, the Arctic and the Tropics.
Travelling slowly - on foot or by canoe or raft, and carrying his painting and camping equipment he makes his paintings in response to what he finds on his journeys.
He does not use photography or sketches but makes his paintings on site, often in the most difficult and uncomfortable circumstances. Sometimes a large-scale work (up to 7 feet by 4 feet!) will take more than two weeks on site before it is sufficiently resolved to roll into its aluminium tube to be completed in his studio in Cornwall.
The paintings are not simply landscapes - by their inclusion of written notes and symbolic objects they record his observations and experiences during his time in the wilderness.
Lockdown Diary - 56 Days
Limited Edition Print Available to Support Worldwide Nature
Every morning during lockdown I walked from my home in Tywardreath, Cornwall, carrying a tiny notebook and a stub of a pencil. I devised a different route each day, and made notes, drawings, observations and discoveries. Every afternoon I converted this information into a small painting. The resulting artwork consists of 56 studies of insects, leaves, landscapes, birds, sticks, stones, trees, shells, notes, quotes, souvenirs or whatever else caught my attention.
Read more about Tony's latest artwork including details of how to buy this beautiful print and help save species from extinction.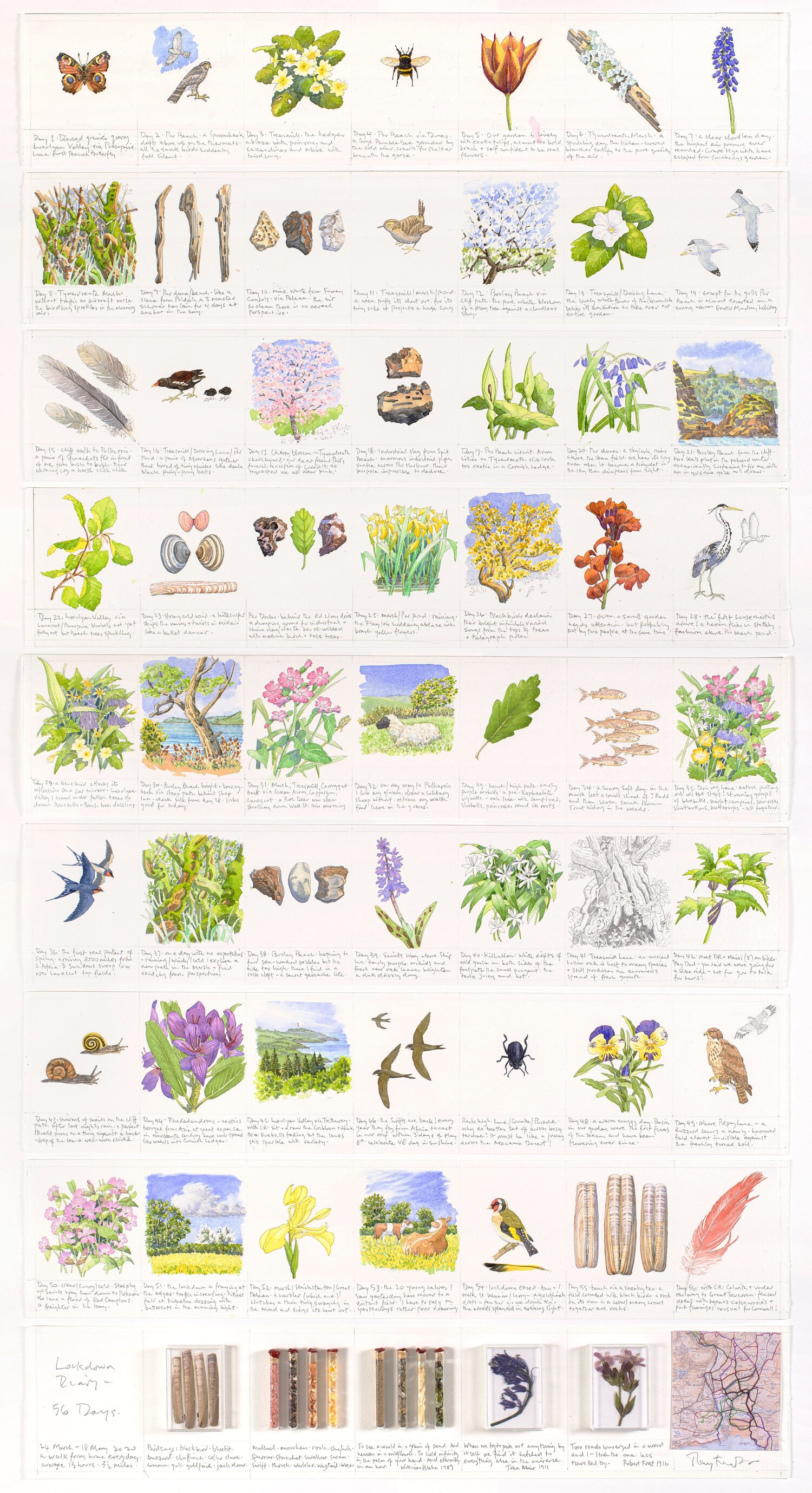 Exhibitions