French TV programme
Date: 1 Nov 2012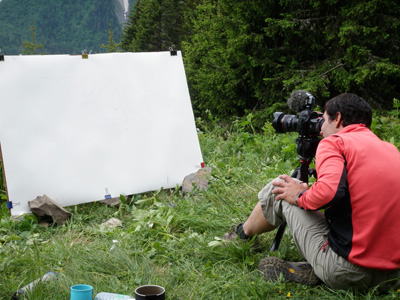 Eliocom, a French production company, invited Tony to paint in the Alps for a new 60 minute documentary "Artists d'en Haut".
Tony chose a location with a dramatic view of Mont Blanc and spent a week working on site, the film crew following his every move.
They will travel to Cornwall to film the completion of the work in September. The film will be shown on French TV in November 2012.
The finished painting of Mount Blanc (36" x 53") is shown below.